Welcome, fellow wanderers, to a realm where history and opulence intertwine – the exquisite world of castle hotels in Somerset, United Kingdom. Nestled amidst rolling hills and lush countryside, these majestic fortresses-turned-hotels stand as captivating reminders of a bygone era. Prepare to embark on an enchanting journey back in time as we explore the wonders that await within these ancient walls.
Immerse yourself in the allure of grandeur as you step foot into these stately strongholds. Each castle hotel is infused with its own unique charm, boasting an array of luxurious amenities and impeccable hospitality fit for royalty. Delight in regal accommodations adorned with lavish furnishings and elegant decor, where every detail speaks volumes about the rich heritage that permeates this region.
Indulge your senses with delectable fare fit for kings and queens at the splendid dining establishments nestled within these castle hotels. Savor culinary delights crafted from local ingredients while basking in the ambiance of centuries-old architecture. Unwind amidst picturesque gardens or pamper yourself with rejuvenating spa treatments that will transport you into a world of blissful relaxation.
Whether you seek a romantic escape or an adventurous getaway, Somerset's castle hotels offer an unrivaled experience that seamlessly blends past and present. Join us as we unravel the secrets harbored within these ancient walls while immersing ourselves in the timeless elegance that defines this extraordinary corner of England's tapestry.
Top Hotels in Castle in Somerset
Castle Of Comfort Hotel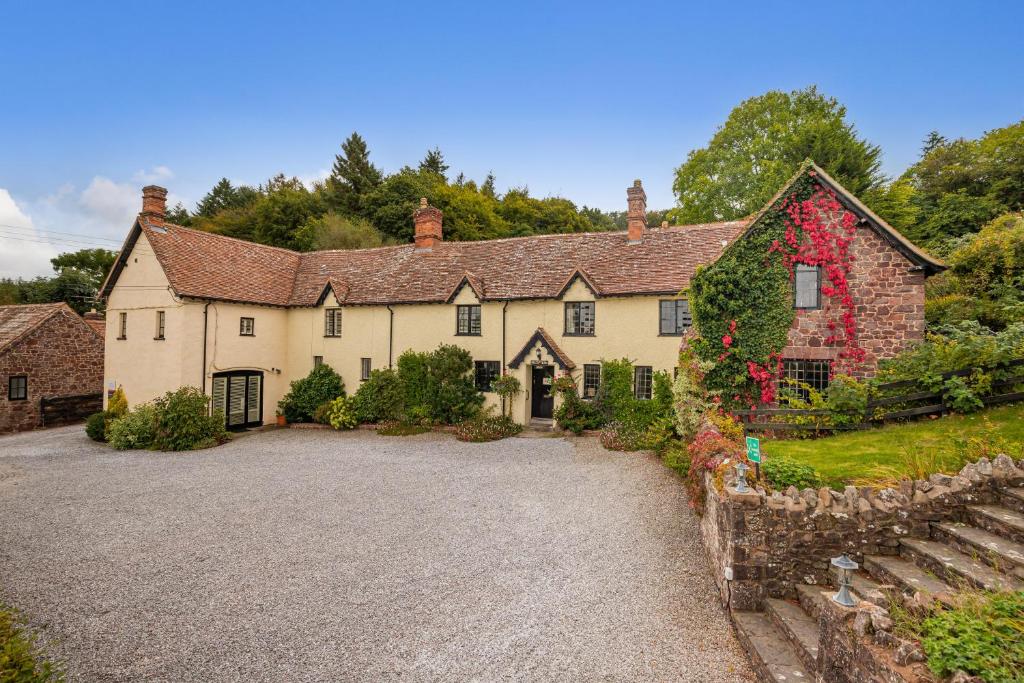 Castle Of Comfort Hotel is a 16th-century country house located on the picturesque slopes of the Quantock Hills, just 15 miles from Exmoor National Park. This charming hotel offers guests a tranquil retreat with its quiet gardens and stunning views. The hotel features free Wi-Fi and parking, ensuring a convenient stay for all visitors. With its Gold Award from VisitBritain, this 5-star property guarantees exceptional quality and service. Guests can enjoy the large gardens, relax in the cozy lounge while sipping on drinks, or indulge in delicious meals at the onsite restaurant (except Sundays). Originally a coaching inn during the 17th century, Castle Of Comfort Hotel retains many original features including beautiful wooden beams. The hotel boasts luxurious en suite rooms equipped with modern amenities such as TVs, telephones, hairdryers, tea/coffee facilities, and even complimentary sherry.
Pros:
– Beautiful setting amidst the scenic Quantock Hills
– Quiet gardens perfect for relaxation
– Free Wi-Fi and parking for added convenience
– Exceptional 5-star quality with VisitBritain's Gold Award
– Charming original features like wooden beams add to its historic charm
The Swan Hotel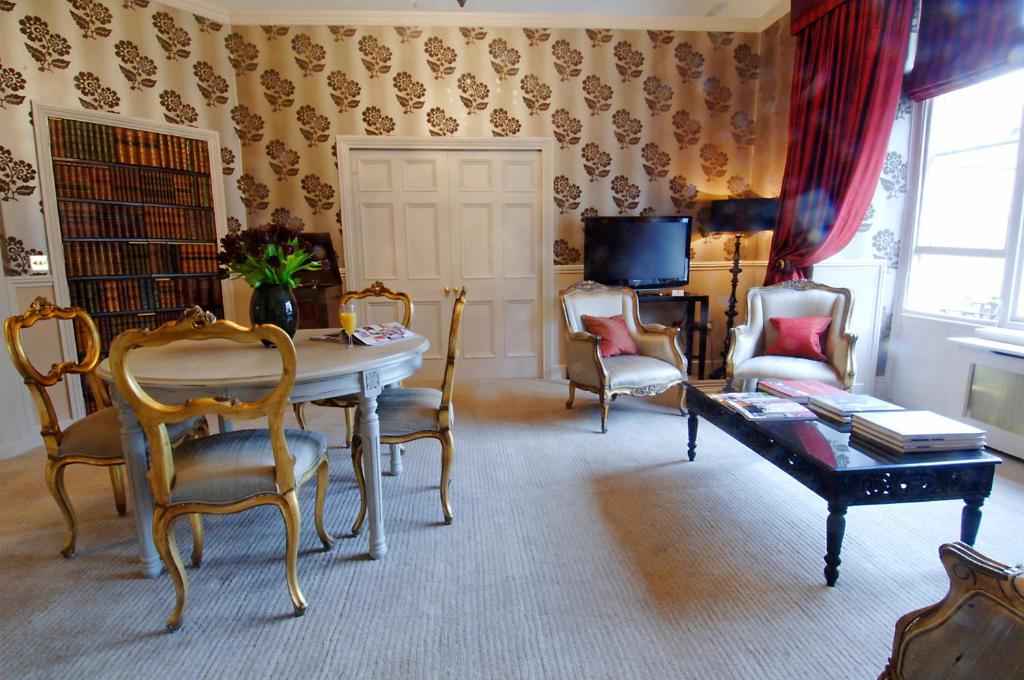 Situated in the charming city of Wells, England's smallest cathedral city, The Swan Hotel offers exceptional accommodation and a range of exclusive hotel facilities. This privately-owned 15th century coaching inn is perfectly positioned overlooking the magnificent west front of Wells Cathedral. Guests can indulge in the timeless beauty of the hotel, complete with original four poster beds and inviting log fires. The Swan Hotel is an ideal base for exploring Somerset and its many attractions including Bath, Bristol, Wookey Hole Caves, Glastonbury Abbey, and numerous historic houses. With 48 individually designed non-smoking bedrooms, a peaceful courtyard garden, and conference facilities for up to 90 delegates, this hotel provides the perfect setting for business or leisure travel. Delight in a blend of traditional and contemporary cuisine served in the unique oak panelled restaurant. Whether you are seeking a leisure break or romantic weekend getaway, planning your dream wedding or looking for special interest packages, The Swan Hotel offers it all.
– Privately owned with a charming historical ambiance
– Prime location with stunning views of Wells Cathedral
– Variety of individually designed non-smoking bedrooms
– Convenient proximity to popular attractions such as Bath and Glastonbury Abbey
– Exceptional dining experience combining traditional and contemporary cuisine
Castle Hotel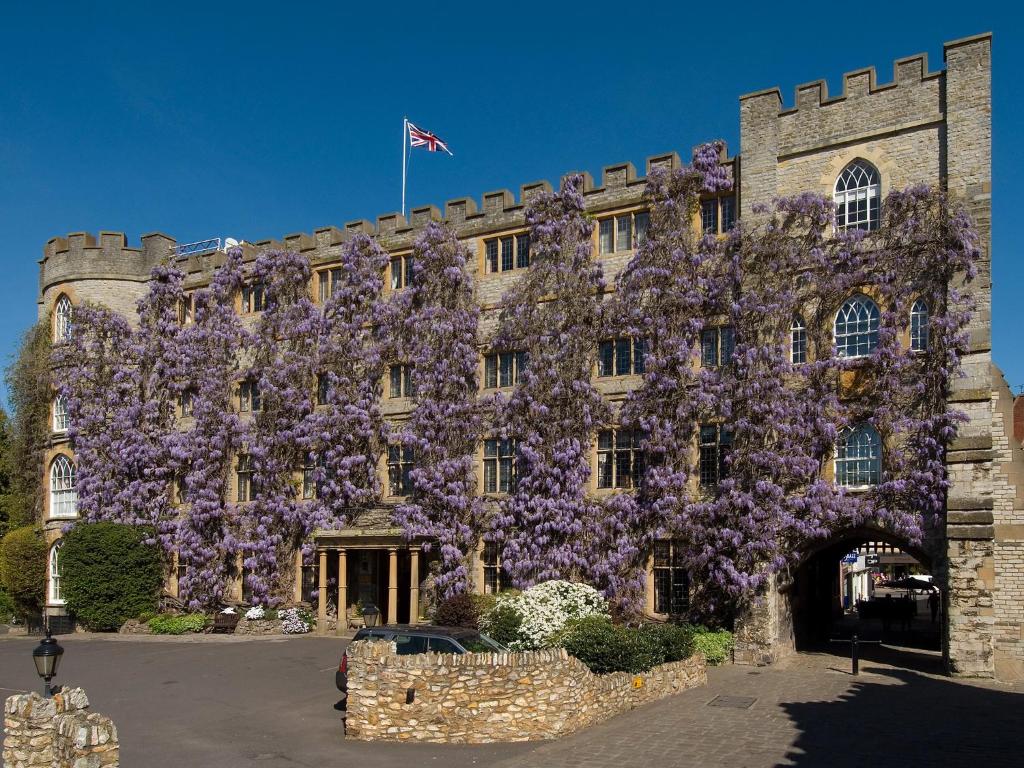 Located in Taunton, the Castle Hotel is a magnificent castle hotel that offers a luxurious and stylish experience. With free Wi-Fi and beautiful leafy gardens, it is the perfect place to unwind and relax. The hotel features a fabulous brasserie offering delicious meals. The elegant bedrooms are individually decorated and equipped with flat-screen TVs with satellite channels. The modern bathrooms come with complimentary toiletries and hairdryers. Additionally, this family-run hotel is just a short drive from Hestercombe Gardens and only 2 miles away from the M5 motorway. Guests can enjoy hearty breakfasts each morning before venturing off to explore the stunning Exmoor National Park, which can be reached in just 20 minutes by car.
– Magnificent castle setting
– Free Wi-Fi
– Stylish brasserie
– Luxurious bedrooms
– Beautiful gardens
Other places to stay in Somerset
Castle Hotels in Downtown Somerset
Castle Hotels in Downtown Somerset offer a magical retreat for travelers looking to experience the charm and grandeur of centuries-old architecture. With their regal facades and rich history, these castle hotels immerse guests in a world of elegance and luxury, creating an unforgettable stay in the heart of this enchanting city.
The Old Parsonage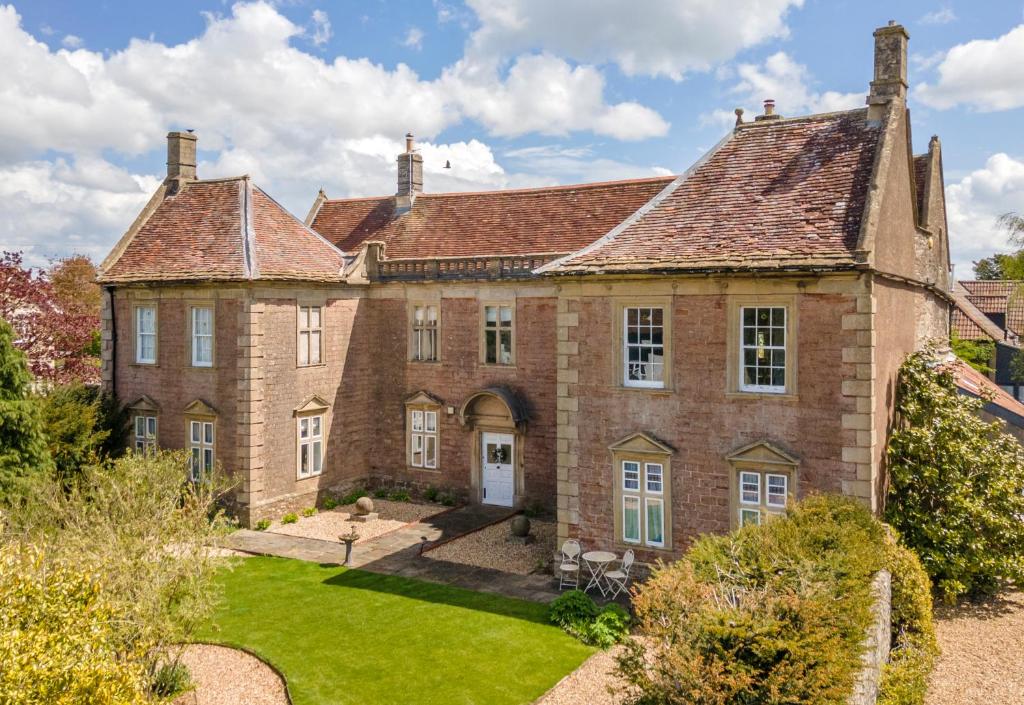 Nestled in the picturesque countryside, just a short drive from the historic cities of Bath and Bristol, lies The Old Parsonage. This Grade II* listed 17th-century house exudes charm and elegance with its well-preserved original features, including period fireplaces and a magnificent 17th-century staircase. Each room is tastefully decorated with antique furniture, chandeliers, and en suite bathrooms. Guests can enjoy free Wi-Fi access, smart flat-screen TVs, and tea/coffee making facilities. The in-house dining room provides a delightful setting for enjoying a freshly cooked full English breakfast complete with homemade baked goods, all complimentary for Bed & Breakfast guests. Additionally, the hotel offers a spacious sitting room where guests can unwind and relax after a day of exploring. With its proximity to notable attractions such as the cathedral city of Wells featuring Europe's oldest continuously inhabited medieval street and an impressive cathedral, The Old Parsonage is truly an enchanting retreat.
– Convenient location near Bath and Bristol
– Well-preserved original features
– Complimentary homemade full English breakfast
– Spacious sitting room for relaxation
– Close to historic attractions such as Wells Cathedral
Hornsbury Mill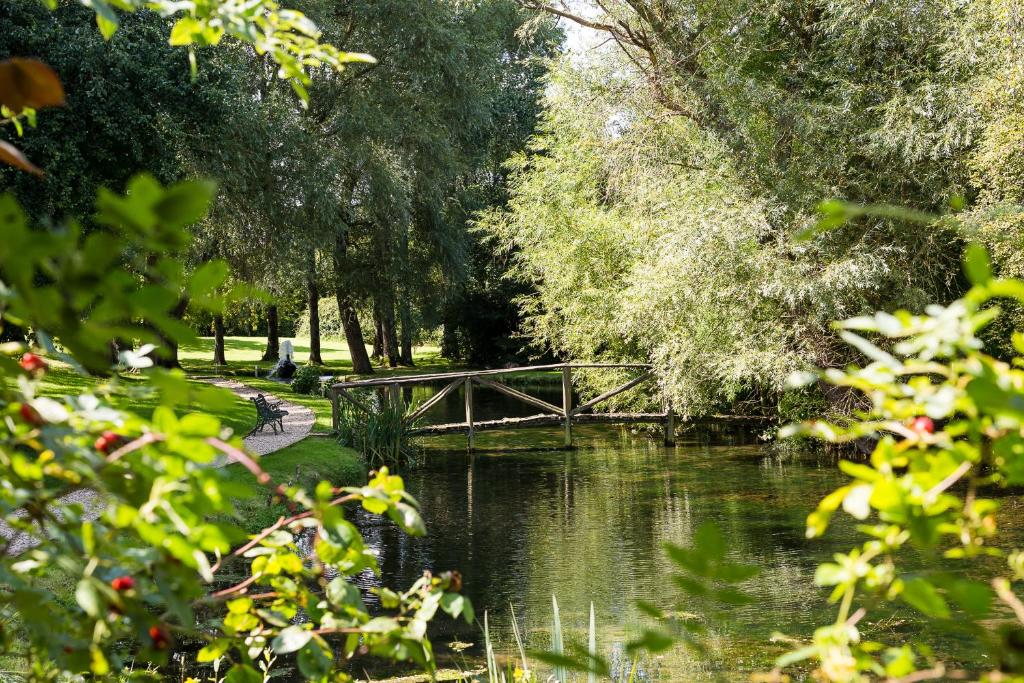 Located in the heart of Somerset, Hornsbury Mill is a charming 19th-century watermill that has been meticulously converted into a boutique hotel. Set within 5 acres of tranquil water gardens, this 4-star hotel seamlessly blends its original features and traditional character with modern comforts. The individually designed en suite rooms exude a cozy country style, some even featuring picturesque window seats with views of the stream. Guests can savor a delightful lunch or candlelit dinner at the Mill Restaurant, where they can witness the original waterwheel turning beside them while enjoying modern English cuisine made from locally sourced ingredients. With its idyllic setting just outside Chard on the edge of the Blackdown Hills, Hornsbury Mill offers an ideal retreat for those seeking luxury and relaxation.
– Beautifully converted 19th-century watermill
– Tranquil location amidst landscaped water gardens
– Individually designed rooms with traditional charm
– Delicious dining experience at the Mill Restaurant
– Idyllic setting near Chard and Blackdown Hills
Bailbrook House Hotel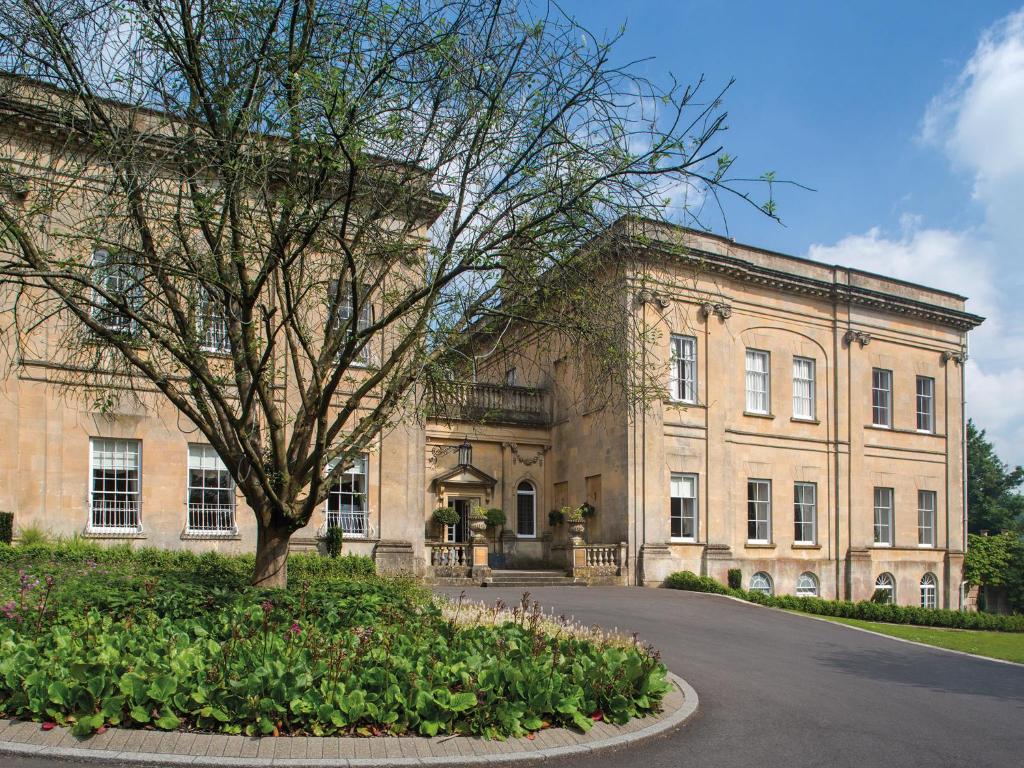 Bailbrook House is a stunning Grade II listed property located in Bath, England. Nestled within 20 acres of private grounds, this luxurious castle hotel offers breathtaking views of both the city center and the surrounding countryside. Following a GBP 10 million refurbishment project, Bailbrook House now boasts 75 stylish classic and executive bedrooms situated in Bailbrook Court, alongside the fully restored Mansion House which features prestigious feature bedrooms. Guests can indulge in fine dining at Cloisters, a restaurant located in the basement of the Mansion House that showcases the historic building's architectural features and offers views over the front lawn. Additionally, guests can enjoy three lounges and a conservatory bar serving afternoon tea and meals. With landscaped gardens providing panoramic vistas of the Avon Valley and Bath's city center, Bailbrook House provides an idyllic setting for relaxation. The hotel also offers modern amenities such as air conditioning, free Wi-Fi throughout, and complimentary onsite parking. Located just 1.5 miles from Bath's vibrant city center, guests have easy access to explore all that this charming town has to offer.
– Stunning views towards central Bath and countryside
– Sympathetically restored Mansion House with prestigious rooms
– Fine dining experience at Cloisters restaurant
– Three lounges and conservatory bar serving afternoon tea
– Convenient location just 1.5 miles from Bath's city center
Cheap Castles to Stays in Somerset
Somerset offers a range of charming castle hotels that provide budget-friendly options for travelers seeking a unique and historic stay. These castles feature affordable rates without compromising on the enchanting ambiance and picturesque surroundings that make them perfect for an unforgettable getaway.
The Old Vicarage Hotel & Restaurant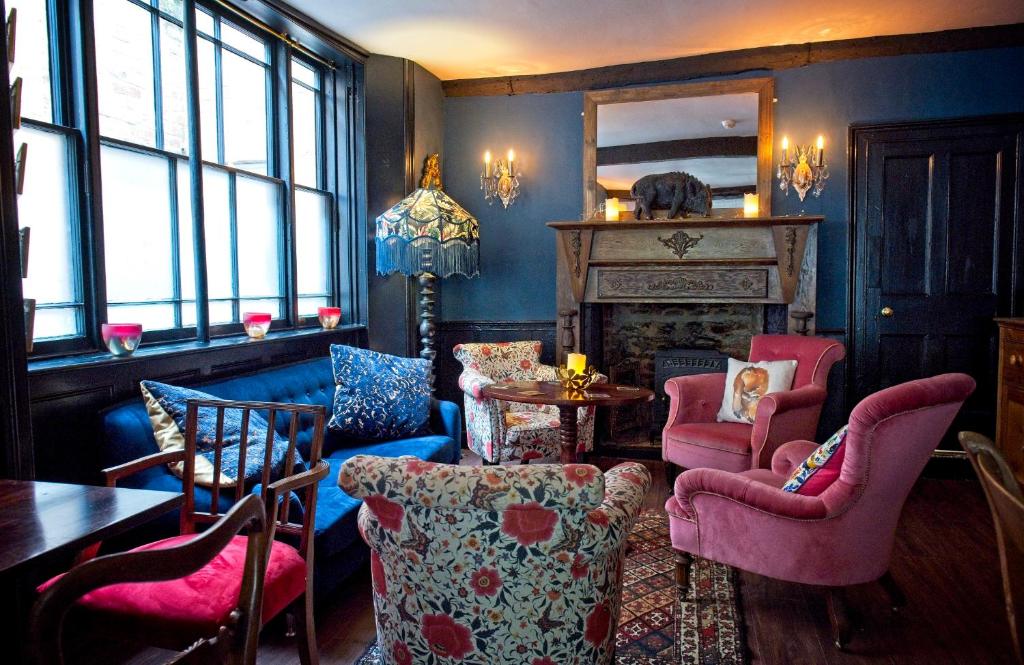 The Old Vicarage Hotel & Restaurant is a historic property in Bridgwater, boasting parts that date back to the 14th century. After undergoing extensive renovations in 2019, including 9 of the bedrooms, this charming hotel now offers a blend of old-world charm and modern comfort. The bar and restaurant are known for serving delicious meals throughout the day, including options like cooked full English breakfasts, homemade granola, monkey bread, cereals, fresh fruit, and even homemade Glamorgan sausages for vegetarians. The hotel's central location makes it convenient for exploring the town or visiting nearby attractions such as Cheddar Gorge, Quantock Hills, Glastonbury, Wells, Wookey Hole and Bristol. Guests can also unwind in the hotel's garden and patio area with a cup of coffee or enjoy a leisurely lunch or evening drink.
The Bath Priory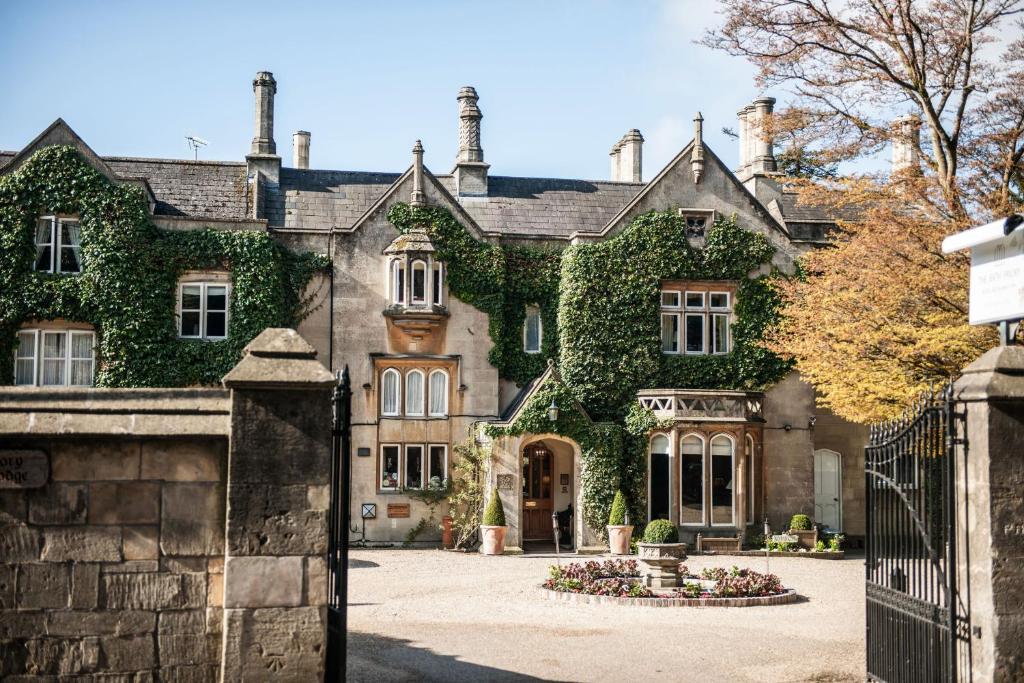 Situated less than 2 miles from Bath Abbey, The Bath Priory Hotel is a luxurious country house set within 4 acres of stunning grounds. This hotel is the epitome of elegance and offers guests a truly indulgent experience. The renowned restaurant at The Bath Priory serves modern French dishes and seasonal cuisine, creating a culinary delight for all guests. Each room is beautifully furnished with period furniture and boasts spacious en-suite bathrooms complete with fluffy bathrobes and designer toiletries. For more casual dining, guests can visit The Pantry, which offers a cozy atmosphere to enjoy drinks and delicious food throughout the day. The hotel also features the Garden Spa by L'Occitane, an oasis inspired by Provence where guests can relax in the indoor heated swimming pool or indulge in L'Occitane beauty treatments by appointment. With its elegant decor and free WiFi access, The Bath Priory provides a luxurious stay surrounded by the picturesque Avon countryside. Guests can explore the nearby Jane Austen Centre with just a 20-minute walk or venture further to vibrant Bristol with just a short 20-minute drive.
– Beautifully landscaped grounds
– Renowned restaurant serving modern French dishes
– Cozy dining experience at The Pantry
– Relaxing spa featuring an indoor heated pool and L'Occitane treatments
– Convenient location near popular attractions such as Bath Abbey and Jane Austen Centre
Somerset Castle Hotels Information
| | |
| --- | --- |
| 🛎️ Castle Hotels in Somerset | 8 |
| 💰 Hotel prices starting from | $234 |
| 🥇 Average Review Score | 8.7/10 |
| 🛏️ Average number of Rooms | 30 |
| ⭐ Number of Hotels Reviews | 210 |
Top Castle Hotels in Somerset
| | |
| --- | --- |
| The Old Parsonage | 9.6/10 |
| Castle Of Comfort Hotel | 9.4/10 |
| The Old Vicarage Hotel & Restaurant | 8.8/10 |
| Hornsbury Mill | 8.7/10 |
| Bailbrook House Hotel | 8.7/10 |
FAQ
What are some popular castle hotels in Somerset, United Kingdom?
Somerset is home to a few stunning castle hotels that offer a unique and luxurious experience. Some popular options include the Ston Easton Park Hotel, which is a majestic 18th-century mansion set in picturesque gardens, and the Walton Castle, an impressive fortress that offers breathtaking views of the surrounding countryside.
Are castle hotels in Somerset expensive?
Castle hotels in Somerset generally fall under the luxury category and tend to be more expensive compared to regular accommodation options. However, they provide an unparalleled experience of staying in historic properties with grand architecture, lavish amenities, and personalized service.
What facilities can I expect at castle hotels in Somerset?
Castle hotels in Somerset pride themselves on offering top-notch facilities to ensure guests have an unforgettable stay. Most properties feature spacious rooms or suites with elegant decor, fine dining restaurants serving gourmet cuisine, well-maintained gardens or grounds for leisurely strolls, spa facilities for relaxation and rejuvenation, as well as various activities such as tennis courts or golf courses.
Can I host events like weddings or conferences at castle hotels in Somerset?
Yes! Many castle hotels in Somerset are equipped to host special events such as weddings or conferences. With their historic charm and beautiful surroundings, these venues provide a memorable backdrop for any occasion. They often have dedicated event planning teams who can assist with organizing every detail to ensure a seamless experience.
Do I need to book well in advance for a stay at a castle hotel in Somerset?
It is advisable to book your stay at a castle hotel in Somerset well ahead of time. These establishments are sought after by travelers seeking exclusive experiences and limited availability can make last-minute bookings challenging. By booking early, you not only secure your desired dates but also enjoy more flexibility when it comes to room choices or special requests
Popular Castles To Stay destinations